The Bavarian Prime Minister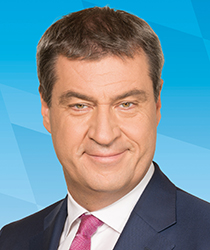 The German Shepherd Dog enthusiasts are looking forward to the Bundessiegerzuchtschau in Nürnberg. This is one of the highlights in the SV calendar!
Once again, in the Max-Morlock-stadium healthy and well-trained dogs will be presented. The tasks to perform for them are as well challenging as expressively. The German Shepherd Dogs who pass are reliable companions.
With good cause, German Shepherd Dogs have friends all over the world. They appreciate their firmness and teachableness and therefore, they are highly demanded. For this reason, the SV commitment for responsible breeding and keeping deserves gratitude and appreciation.
This year the pleasant anticipation to the Bundessiegerzuchtschau is particularly high. However, care should still be taken. Therefore the host developed a hygiene and cleaning protocol which has to be an the current status at the time of the event.
The best wishes for a successful and safe Bundessiegerzuchtschau!
Dr. Markus Söder
SV-President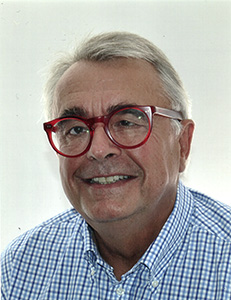 Dear German Shepherd Dog enthusiasts, guests and exhibitors,
The Verein für Deutsche Schäferhund (SV) e.V. welcomes you to this year's Bundessiegerzuchtschau from September 2 to September 5 in Nürnberg.
For reasons we all know last year it was not possible to host a Bundessiegerzuchtschau – like nearly all, not only cynologic main events. To again point out the problems, the unpredictability and the turbulences all over the world would mean to carry coals to Newcastle.
The more pleasant is that SV, the organization team and the supporting authorities made it possible, with serious requirements, to plan and to host this year an event within this frame. However, we all have to be clear on, that also 2021 it is still not possible to hold our Bundessiegerschau the usual comfortable way.
In spring we have been repeatedly been approached with the request to hold the main events in spite of possible requirements and restrictions. For the world of the German Shepherd Dog the main events are the focal point, the cardinal point, the reference point.
When we decided to hold the Bundessiegerzuchtschau in 2021 we were confronted with a huge wall of problems which, at first glance, seemed to be insuperable. At this point I would like to say "Thank you" to all those who made it possible to satisfy this wish. This "Thank you" goes especially to the main office and the organization team for their extremely extensive work and implementation of the official orders. Only because of the long-time experience of the local organization team and because of a good relationship with the city of Nürnberg we made it possible, in spite of the very bad boundary conditions and the serious requirements, to organize and hold the Bundessiegerzuchtschau. At this point, I would also like to thank the veterinary office, the public health department and the municipal SportService Nürnberg for their competent support.
However, independent from this we enjoy it to be back in the place where we found hospitality, a perfect organization and individual kindness through all the years.
To say it in short: "We feel good in Nürnberg."
The exhibitor with the four-footed friend who comes in order to face the competent judgement of the judges or
The spectator who comes in order to learn about the current standing of the breed and to interchange, to update and to deepen the own knowledge with like-minded people.
In the days in Nürnberg, we will have the opportunity to see the best representatives of our breed. On the ground we will see the attractiveness and the unique flair of our Shepherd Dogs. I am looking forward to the exchange of ideas and information with and between the guests from near and far.
To the exhibitors and their dogs I wish the success they hope for. To the dedicated spectators and fanciers of the breed from Germany and abroad I wish enjoyable and informative days. To the judges I wish a calm hand and objectifiable, comprehensible ratings. To all of you I wish days pleasant days with many expiriences, although under this hopefully unique conditions here in Nürnberg which will be the focal point of the world of German Shepherd Dogs from September 2 to September 5.
Yours
Prof. Dr. Heinrich Meßler
Lord mayer of the town of Nuremberg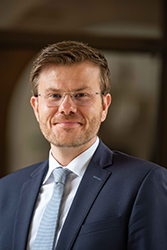 Dear Participants to the BSZ Conformation Show – dear friends of the German Shepherd Dog Breed,
Since most regrettably the BSZ Conformation Show was to be cancelled as a result of the Corona pandemic in 2020, I am more than pleased to welcome you to Nuremberg and to the Max-Morlock-Stadium this year. My thanks goes to the members of the organization team of the event who worked on a convincing hygiene concept to ensure that the event can be held again in Nuremburg this year.
Despite the pandemic, also in this year dogs from non-European countries will take part which underlines the importance of the event. Because none of you who will travel to Nuremberg either from other parts of Germany, neighbouring countries or even from other continents spare neither trouble nor expense for having your dogs shown and evaluated here in Nuremberg.
The animal appropriate training of dogs in which dogs are seen as partners has become standard by now. This includes that no abusive equipment is used and that no psychological pressure is imposed on the animals. Experienced dog trainers as you are, use the tool of positive reinforcement in training. This – of course – makes me very happy since I am very fond of animals myself! The results of these efforts are quite impressive. Dogs who are trained based on those principles are even-tempered, self-confident, and obedient, and do respond in a sovereign fashion – even in an exceptional situation since the dogs know that they can rely on their two-legged partner – the dog handlers – at any given moment.
I do hope that you will once again find the best possible conditions at the Max-Morlock-Stadium during this outstanding event and that the presentation of the dogs will once again be as impressive as in the years before. I wish all participants the best of luck and joy with their dogs, and enjoyable and interesting days in Nuremberg for the visitors to the event.
Sincerely yours,
Marcus König
Ministerof Bavaria for the Interior, Sports, and Integration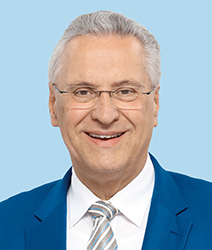 Dear Friends and Aficionados of the German Shepherd Dog Breed,
Dear Guests to the BSZ Conformation Show 2021,
Exciting times will return – not only for the town of Nuremberg – when the SV-Bundessiegerzuchtschau – the festival for German Shepherd Dogs – will open its gates again at the beginning of the month of September 2021. After a year-long Corona break, enthusiast and fans of the popular German Shepherd Dog breed from all over the world can hardly wait to travel to the Max Morlock Stadium to meet the noble and intelligent four-legged friends in impressive action. All of this will – of course – happen under consideration of and in compliance with the strictest of hygiene measures.
Almost 2.000 registered females and male dogs will be presented by canine professionals from about 50 nations and demonstrate their multiple skills to the world.
The officiating judges have a sharp and professional eye for the much-desired breeding objectives of the SV: vitality, charisma, beauty, and stamina. Because health is the highest priority when it comes to responsible dog breeding where quality always ranks before quality – it goes without saying that this is also the principle of the SV.
And the concept proves to be successful. In Germany alone, live a total of 250,000 thorough bred German Shepherd Dogs with SV pedigrees and thus comply with the highest possible standards.
I wish the competitors and their dogs the best of luck, and an enjoyable time and lots of fun for the guests with many happy memories to carry back home. May the Bundessiegerzuchtschau 2021 be a as successful as ever.
Joachim Herrmann
Minister of Bavaria for the Interior, Sports, and Integration
Member to the Bavarian State Parliament
Der Bayerische Ministerpräsident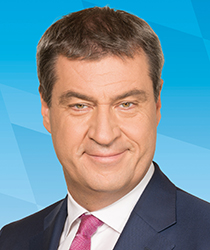 Freunde der Deutschen Schäferhunde freuen sich auf die Bundessiegerzuchtschau in Nürnberg. Sie ist ein Höhepunkt im Kalender des SV!
Einmal mehr werden sich im Max-Morlock-Stadion gesunde und bestens ausgebildete Tiere vorstellen. Die Aufgaben, die sie meistern müssen, sind ebenso anspruchsvoll wie aussagekräftig. Die Deutschen Schäferhunde, die hier bestehen, sind verlässliche Begleiter.
Mit gutem Grund haben Deutsche Schäferhunde Freunde in aller Welt. Sie schätzen ihre Festigkeit und ihre Gelehrsamkeit. Entsprechend groß ist die Nachfrage nach ihnen. Deshalb verdient das Engagement des SV für verantwortungsvolle Zucht und Haltung Dank und Anerkennung.
Heuer ist die Vorfreude auf die Bundessiegerzuchtschau besonders groß. Allerdings bleibt noch immer Vorsicht geboten. Deshalb haben die Organisatoren ein Hygienekonzept entwickelt, das zum Zeitpunkt der Veranstaltung auf aktuellem Stand stehen muss.
Alle guten Wünsche für eine erfolgreiche und sichere Bundessiegerzuchtschau!

Dr. Markus Söder
SV-Präsident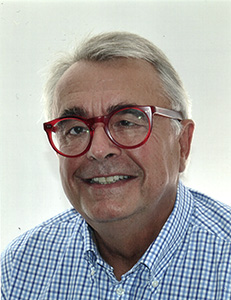 Liebe Freunde des Deutschen Schäferhundes, liebe Gäste, liebe Aussteller,
der Verein für Deutsche Schäferhunde (SV) e.V. begrüßt Sie zur diesjährigen Bundessiegerzuchtschau, die vom 2. bis 5. September in Nürnberg stattfindet.
Aus bekannten Gründen ließ sich im letzten Jahr eine Bundessiegerzuchtschau, wie fast alle anderen - nicht nur kynologischen Großveranstaltungen, nicht durchführen. Hier nochmals auf die Problematik, die Unberechenbarkeiten und die Turbulenzen hinzuweisen, der die ganze Welt durch das Coronavirus ausgesetzt ist, hieße Eulen nach Athen tragen.
Umso erfreulicher ist es, dass es dem SV, den Organisatoren und den unterstützenden Behörden gelungen ist, unter erheblichen Auflagen eine Veranstaltung in diesem Rahmen planen und auch durchführen zu können. Wir alle müssen uns allerdings darüber im Klaren sein, dass es im Jahr 2021 immer noch nicht möglich ist, unsere Bundessiegerzuchtschau im gewohnten komfortablen Rahmen durchzuführen.
Von vielen Seiten wurde im Frühjahr der Wunsch an den Verein herangetragen, die Hauptvereinsveranstaltungen trotz möglicher Auflagen und Restriktionen durchzuführen. Die Hauptvereinsveranstaltungen des SV sind für die Schäferhundwelt der Kristallisations-, Angel- und Orientierungspunkt.
Nachdem die Entscheidung gefallen war, im Jahr 2021 die Bundessiegerzuchtschau durchzuführen, standen wir vor einer auf den ersten Blick schier unüberwindbaren Wand von Auflagen und Verpflichtungen. An dieser Stelle bedanke ich mich ausdrücklich bei all denjenigen, die es möglich gemacht haben, diesen Wunsch zu realisieren. Dieser Dank gilt besonders der Hauptgeschäftsstelle und dem Organisationsteam für die extrem aufwendige Arbeit und die entsprechende Umsetzung der behördlichen Vorgaben. Nur aufgrund der langjährigen Erfahrung des Organisationsteams vor Ort und den guten Beziehungen zur Stadt Nürnberg ist es uns gelungen, trotz der extrem schlechten Randbedingungen und erheblichen Auflagen die Bundessiegerzuchtschau zu organisieren und durchzuführen. Ausdrücklich möchte ich mich an dieser Stelle beim Veterinäramt, dem Gesundheitsamt und dem Sportservice der Stadt Nürnberg für ihre kompetente Unterstützung bedanken.
Unabhängig davon kommen wir alle gerne an den Ort zurück, an dem man Gastfreundlichkeit, eine perfekte Organisation und individuelle Freundlichkeit über Jahre erlebt hat.
Kurz gesagt: "Wir fühlen uns in Nürnberg wohl,"
der Aussteller mit seinem vierbeinigen Freund, um sich dem kompetenten Urteil der Juroren zu stellen oder
der Zuschauer, um sich über den aktuellen Stand der Rasse zu informieren und im Fachgespräch mit Gleichgesinnten seine Kenntnisse austauscht, aktualisiert und vertieft.
Wir werden in diesen Tagen in Nürnberg Gelegenheit haben, die besten Vertreter unserer Rasse im Wettbewerb zu erleben. Vor Ort werden wir die Attraktivität und das einmalige Flair unserer Schäferhunde erleben. Ich freue mich auf den Gedanken- und Informationsaustausch mit und zwischen den Gästen aus dem In- und Ausland.
Den Ausstellern mit ihren Hunden wünsche ich die erhofften Erfolge, den engagierten Zuschauern und Kennern der Rasse aus dem In- und Ausland unterhaltsame und informative Tage, den Juroren eine sichere Hand und objektivierbare, nachvollziehbare Beurteilungen. Ihnen allen wünsche ich unter diesen hoffentlich einmaligen Bedingungen erlebnisreiche und angenehme Tage in Nürnberg, das für die Zeit vom 2. bis 5. September im Focus der Schäferhundwelt stehen wird.
Ihr
Prof. Dr. Heinrich Meßler
Oberbürgermeister der Stadt Nürnberg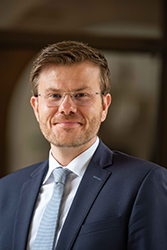 Sehr geehrte Teilnehmerinnen und Teilnehmer der Bundessiegerzuchtschau, liebe Freunde des Deutschen Schäferhundes,
ich freue mich, dass Sie, nachdem die Bundessiegerzuchtschau 2020 coronabedingt ausfallen musste, wieder nach Nürnberg gekommen sind und heiße Sie bei uns im Max-Morlock-Stadion herzlich willkommen. Ich danke den Organisatoren, dass diese ein überzeugendes Hygienekonzept vorgelegt haben, damit die Veranstaltung auch in diesem Jahr wieder in Nürnberg stattfinden kann.
Trotz der Pandemie kommen in diesem Jahr auch wieder Hunde aus dem außereuropäischen Ausland. Dies unterstreicht die Wichtigkeit dieser Veranstaltung. Denn Sie alle, die Sie aus Deutschland, dem benachbarten Ausland oder sogar aus einem anderen Kontinent zu uns nach Nürnberg kommen, um hier bei uns ihre Tiere bewerten zu lassen, scheuen auch mit Kosten und Mühen verbundene weite Wege nicht.
Eine tierschutzgerechte Hundeausbildung, die den Hund als Partner sieht, ist mittlerweile Standard. Dazu gehört unter anderem, dass für die Ausbildung keinerlei tierschutzwidriges Zubehör verwendet wird und kein psychischer Druck auf die Tiere ausgeübt wird. Erfahrene Hundeausbilder, wie Sie es sind, trainieren nach dem Grundsatz der positiven Verstärkung. Dies freut mich als ausgesprochenem Tierfreund sehr! Die Resultate dieser Arbeit können sich sehen lassen, denn Sie bekommen dadurch ausgeglichene, selbstbewusste, gehorsame Hunde, die auch in außergewöhnlichen Situationen souverän reagieren, da sie wissen, dass sie sich stets auf ihre Hundeführer, den 2-beinigen Partner, verlassen können.
Ich hoffe, dass Sie in unserem Max-Morlock-Stadion wieder gute Bedingungen für diese hervorragend organisierte Veranstaltung haben und dass die Vorstellung der Hunde wieder beeindruckend sein wird. Ich wünsche allen Teilnehmerinnen und Teilnehmern viel Erfolg und viel Freude mit ihren Tieren und allen Besucherinnen und Besuchern schöne und interessante Tage in Nürnberg.
Marcus König
Der Bayerische Staatsminister des Inneren, für Sport und Integration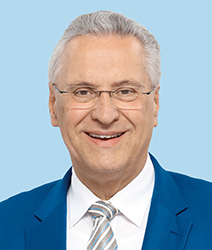 Liebe Freundinnen und Freunde des Deutschen Schäferhundes,
liebe Zuschauerinnen und Zuschauer,
mit der SV-Bundessiegerzuchtschau als Festival des Deutschen Schäferhundes beginnen Anfang September nicht nur für Nürnberg wieder aufregende Zeiten: Nach einer einjährigen "Corona-Pause" fiebern Begeisterte und Fans des beliebten Deutschen Schäferhundes dem heurigen Event schon entgegen und kommen aus der ganzen Welt ins Max-Morlock-Stadion, um die edlen und intelligenten Vierbeiner in beeindruckender Aktion zu sehen. Alles natürlich unter strikter Einhaltung der entsprechenden Hygienemaßnahmen.
Knapp 2.000 gemeldete Hündinnen und Rüden werden von Hundeprofis aus rund 50 Nationen präsentiert und stellen bei diversen Aufgaben ihr Können unter Beweis. Dabei haben die Richter einen scharfen und professionellen Blick für die begehrten Zuchtziele des SV: Vitalität, Ausstrahlung, Schönheit und Ausdauer. Denn Gesundheit ist in der verantwortungsvollen Hundezucht das A und O! Qualität vor Quantität – das ist auch das Prinzip des SV. Und das Konzept geht auf: Allein in Deutschland leben zurzeit etwa 250.000 reinrassige Deutsche Schäferhunde mit SV-Papieren und erfüllen damit höchste Ansprüche.
Ich wünsche der Bundessiegerzuchtschau einen schönen und guten Verlauf, den Teilnehmerinnen und Teilnehmern mit ihren Hunden viel Glück bei den Prüfungen und allen Zuschauerinnen und Zuschauern viel Spaß und bleibende Erinnerungen!
Joachim Herrmann
Bayerischer Staatsminister des Innern, für Sport und Integration
Mitglied des Bayerischen Landtags