Sie haben die Möglichkeit, bis zum 16.08.2022 den Hund zur Standmusterung und für Gebrauchshundklassen zur TSB-Überprüfung anzumelden.
Während der Veranstaltung sind die Bestimmungen der zum Zeitpunkt der Veranstaltung gültigen Bayerischen Infektionsschutzmaßnahmenverordnung (BayIfSMV) von allen Ausstellern einzuhalten.
Nachdem wir heute noch nicht wissen, welche Auflagen zum Zeitpunkt der Veranstaltung gelten, werden bei der Startzeitenbuchung deshalb auch die Daten der Hundeführer für die Standmusterung, Gangwerksprobe, Schutzdienst sowie Anrufer abgefragt und registriert.
Dies ist notwendig für die Kontaktnachverfolgung bei einem evtl. Infektionsgeschehen.
Die Daten können bis zur Veranstaltung über den Link in Ihrer E-Mail oder durch Eingabe des Buchungscodes auf der Startseite der Startzeitenbuchung geändert werden.
Sollte sich eine kurzfristige Änderung vor Ort ergeben, so muss diese am Ring mitgeteilt werden.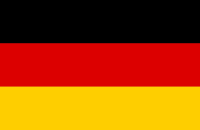 Startzeit BSZ auswählen
It is possible for you to register your dog for the judgement in show stance and for working dog classes for the TSB test until August 16, 2022 latest.
During the event the regulations of the Bayrischen Infektionsschutzmaßnahmeverordnung (BayIfSMV) valid at the time of the event are to be followed from all exhibitors.
As we presently don't know which legal requirements will be valid at the time of the event the data of the dog handler for the judgement in show stance, in movement, protection work as well as the data of the caller will be inquired and registered when the starting time is booked.
This is necessary for the contact tracing in case of possible infections.
Until the event, the data can be changed when you follow the link in your e-mail or enter the booking code on the welcome page of the booking of starting times page.
In case of a short-term change on-site it must be conveyed at the ring.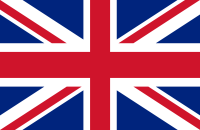 Select starting time for BSZ