The federal groups
Mediator between the main club and the local groups
The tasks of the federal and local groups are regulated and described in the SV's statutes. The federal groups' board members have one special task. They act as mediator between the main club and the local groups.
Not little – and not yet everything
Among the basic tasks of the federal groups are the direction, monitoring and promotion of breeding and the training of the animals as working dogs. Having a dog is now a sensitive sociopolitical topic, so in addition, the groups are responsible for information and publicity, as well as lobbying in the communal and federal political area.
The federal groups' work is important for the main club. Federal group personnel are voted in democratically at the federal meeting, which is composed of the delegates from the local groups.
LG 01 Hamburg/Schleswig-Holstein
Vorsitzender - Wilfried Tautz
Nettelseer Str. 39
24211 Kleinkühren
Tel.: 04342 3690
Fax: 04342 851220
Mobil: 0173 9933958
SV positions:
Landesgruppen-Vorsitzender
Leistungsrichter
Zuchtwart - Bernd Weber
Groß-Parin 39
23611 Bad Schwartau
Tel.: 0451 24201
Fax: 0451 8084245
Mobil: 0177 5453299
SV positions:
Landesgruppen-Zuchtwart
Zuchtrichter
Körmeister
Ausbildungswart - Jens Peter Flügge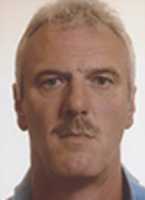 Hoopter Elbdeich 128
21423 Winsen
Tel.: 04171 600555
Mobil: 0171 8647506
SV positions:
Landesgruppen-Ausbildungswart
Leistungsrichter
Sportbeauftragte - Lena Thomsen
Jugendwart - Michael Puff
Pracherdamm 106
25436 Tornesch
Tel.: 04122 4086201
Mobil: 0171 9430584
SV positions:
Landesgruppen-Jugendwart
LG 02 Berlin-Brandenburg
Vorsitzende - Yvonne Steinborn-Bartsch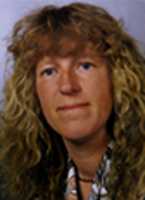 Hegelallee 3
14612 Falkensee
Tel.: 03322 1255001
Mobil: 0177 5131370
SV positions:
Landesgruppen-Vorsitzende
Leistungsrichterin
Leistungsrichterin Agility
RH1-, RH2-, RH3-Richterin
Kennel:
vom Falkenseer Stern
Zuchtwart - Frank Goldlust
Landsberger Str. 213
12623 Berlin
Tel./Fax: 030 5669017
Mobil: 0177 2872812
SV positions:
Landesgruppen-Zuchtwart
Zuchtrichter
Körmeister
Ausbildungswart - Robert Petersdorff

Lessingstr. 266
16515 Oranienburg
SV positions:
Landesgruppen-Ausbildungswart
Kennel:
von der Wolfsspur
Sportbeauftragte - Sylvia Noack

Hegelallee 3 a
14612 Falkensee
Tel. 03322 837373
Mobil: 0176 80070108
SV positions:
Landesgruppen-Sportbeauftragte
Jugendwartin - Sabine Gummelt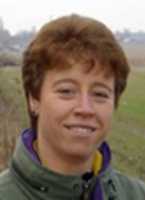 Weinberge 14
15806 Zossen
Tel.: 03377 9699280
Tel. gesch.: 030 46818518
Fax gesch.: 030 46898518
Mobil: 0177 2700160
SV positions:
Landesgruppen-Jugendwartin
Kennel:
vom schwarzen Waran
LG 03 Niedersachsen
Vorsitzender - Georg zum Felde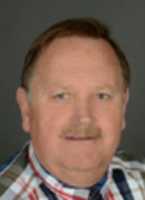 Siedlungsstr. 25
29699 Bomlitz
Tel.: 05161 949533
Fax: 05161 949534
Mobil: 0160 91766416
SV positions:
Landesgruppen-Vorsitzender
Leistungsrichter
Zuchtwart - Friedrich Gerstenberg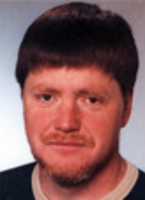 Kirchvordener Str. 20
31228 Peine
Tel.: 05171 24511
Fax gesch.: 05171 905228
Mobil: 0177 8452146
SV positions:
Landesgruppen-Zuchtwart
Landesgruppen-ID-Beauftragter
Zuchtrichter
Körmeister
Kennel:
von Haus Gerstenberg
Ausbildungswart - Volker Behrens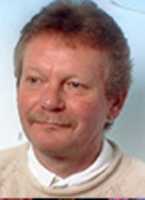 Adersheimer Str. 41
38304 Wolfenbüttel
Tel.: 05331 949922
Fax: 05331 949924
Mobil: 0171 9446771
SV positions:
Landesgruppen-Ausbildungswart
Leistungsrichter
Sportbeauftragte - Angela Dalge
Schlangenweg 49
31167 Bockenem
SV positions:
Landesgruppen-Sportbeauftragte
Ortsgruppen-Vorsitzende
Ansprechpartner für Jugend - Joachim O. Quade
Fritz-Reuter-Str. 19
21354 Bleckede
Tel.: 05852 646
Mobil: 0171 7911246
SV positions:
Ortsgruppen-Vorsitzender
Kennel:
vom Bleichen Sand
Beauftragter für Spezialhundeausbildung - Heiko Christian Grube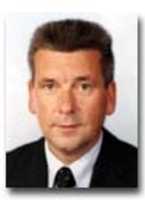 Engelgarten 36
49324 Melle
Tel.: 05422 43896
Mobil: 0172 9408630
HGH-Beauftragter - Gerd Jahnke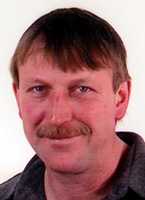 Tel.: 05873 1484
Fax: 05873 126419
Mobil: 0171 8351800
Kennel:
aus der Glockenbergsschäferei
LG 04 Waterkant
Vorsitzender - Heinz Gerdes
Fax: 05932 504837
Mobil: 0171 7560027
SV positions:
Landesgruppen-Vorsitzender
Leistungsrichter
Zuchtwart - Helmut Buß
An den Königstannen 8
49163 Bohmte
Tel.: 05471 2382
Fax: 05471 8132
Mobil: 0170 8308201
SV positions:
Landesgruppen-Zuchtwart
Ortsgruppen-Vorsitzender
stellv. Ortsgruppen-Zuchtwart
Zuchtrichter
Körmeister
Ausbildungswart - Dieter Schmale
Im Steinbruch 1 A
66773 Schwalbach
SV positions:
Landesgruppen-Ausbildungswart
Leistungsrichter
Sportbeauftragte - Martina Weß
Am Schützenplatz 10
49439 Steinfeld
SV positions:
Landesgruppen-Sportbeauftragte
Leistungsrichterin Agility
Jugendwartin - Elke Pille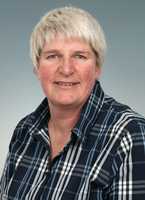 Im Tief 3b
26215 Wiefelstede
SV positions:
Landesgruppen-Jugendwartin
Ortsgruppen-Vorsitzende
stellv. Ortsgruppen-Zuchtwartin
Beauftragter für Spezialhundeausbildung - Dieter Schmale
Im Steinbruch 1 A
66773 Schwalbach
SV positions:
Landesgruppen-Ausbildungswart
Leistungsrichter
LG 05 Nordrheinland
Vorsitzender - Wolfgang Felten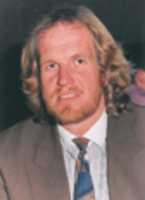 Frankfurter Str. 33
51065 Köln
Tel.: 0221 612364
Tel. gesch.:0221 9625330
SV positions:
Landesgruppen-Vorsitzender
Leistungsrichter
Obedience-Ringsteward
Zuchtwart - Hans-Peter Fetten
Am Finkenschlag 39
41069 Mönchengladbach
Tel.: 02161 542798
Fax: 02161 3030516
Mobil: 0171 4015370
SV positions:
Landesgruppen-Zuchtwart
Zuchtrichter
Körmeister
Ausbildungswart - Helmut Nießen
Floeßer Str. 117
52134 Herzogenrath
Tel.: 02406 65770
Fax: 02406 665469,
Mobil: 0163 5247552
SV positions:
Landesgruppen-Ausbildungswart
Leistungsrichter
Sportbeauftragte - Dagmar Blenkers

Schwarzer Dyck 15
47661 Issum
Tel. 02835 3991
Mobil: 0171 2840325
SV positions:
Landesgruppen-Sportbeauftragte
Jugendwart - Dirk Faßbender
SV positions:
Landesgruppen-Jugendwart
Beauftragte für Spezialhundeausbildung - Gisela van Beers
Jungbluthstr. 35
50769 Köln
Tel.: 0221 705471
Fax: 0221 7089453
Mobil: 0174 6112264
LG 06 Westfalen
Vorsitzender - Thomas Leyener
Brucknerweg 15
57250 Netphen
Tel.: 0271 780065
Tel. gesch.: 02736 4560
Fax gesch.: 02736 45907
Mobil: 0175 9253838
SV positions:
komm. Landesgruppen-Vorsitzender
Leistungsrichter
Zuchtwart - Norbert Scharschmidt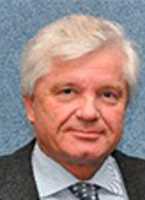 Auf dem Streifchen 20
44892 Bochum
Tel.: 0234 280870
Fax: 0234 5873098
Mobil: 0163 6662335
SV positions:
Landesgruppen-Zuchtwart
Zuchtrichter
Körmeister
Ausbildungswart - Udo Wolters
Tel. 02554 940888, 02586 932017
Fax: 02554 940302
Mobil: 0171 6841215
SV positions:
Landesgruppen-Ausbildungswart
Leistungsrichter
RH1 Richter
Sportbeauftragte - Monika Bäcker
Bochumer Str. 115
45549 Sprockhövel
Tel.: 02324 71322
Mobil: 0174 1619530
SV positions:
Landesgruppen-Sportbeauftragte
Jugendwartin - Daniela Thoring
Nettelbeckstr. 6
32427 Minden
SV positions:
Vereinsjugendwartin
Landesgruppen-Jugendwartin
Beauftragter für Spezialhundeausbildung - Werner Schlinkert
LG 07 Ostwestfalen-Lippe
Vorsitzender - Gerd Dexel
Mittelweg 32
33106 Paderborn
Tel.: 05254 6404699
Fax: 05251 525321570
Mobil: 0172 2642631
SV positions:
Landesgruppen-Vorsitzender
Stellvertretender ID-Beauftragter
Leistungsrichter
Kennel:
vom Haus Dexel (D)
Zuchtwart - Wilhelm Nordsieck
Spiegelstr. 5 - 9
32361 Pr. Oldendorf
Tel.: 05742 2286
Fax: 05742 1849
SV positions:
Landesgruppen-Zuchtwart
Zuchtrichter
Körmeister
Ausbildungswart - Dennis Große-Wietfeld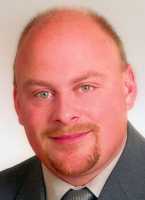 Mastholter Str. 16
33449 Langenberg
Tel.: 05248 823666
Mobil: 0171 4722501
SV positions:
Landesgruppen-Ausbildungswart
Leistungsrichter
Sportbeauftragter - Ludger Grothusheidkamp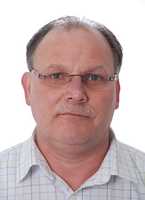 Napoleonsdamm 12
48361 Beelen
Tel.: 02586 406
Mobil: 0173 7599914
SV positions:
Landesgruppen-Sportbeauftragter
Ortsgruppen-Vorsitzender
Ortsgruppen-Zuchtwart
Jugendwartin - Dr. Gina Nadine Kastrup
Sundernstr. 90
33332 Gütersloh
Tel.: 05241 7049896
Mobil: 0170 3087566
SV positions:
Landesgruppen-Jugendwartin
Beauftragter für Spezialhundeausbildung - Bernhard Bexten

Ziegeleistr. 19
33397 Rietberg
SV positions:
Landesgruppen-Beauftragter für Spezialhundeausbildung
Ortsgruppen-Vorsitzender
Ortsgruppen-Beauftragter für Spezialhundeausbildung
LG 08 Hessen-Süd
Vorsitzender - Matthias Rosenthal
An der Schnepfenschneise 22
64546 Mörfelden-Walldorf
Tel./Fax: 06105 271713
Mobil: 0171 5470510
SV positions:
Landesgruppen-Vorsitzender
Ortsgruppen-Zuchtwart
Kennel:
vom Dreieichforst
Zuchtwartin - Mandy Menzel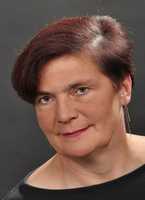 Theodor-Heuss-Str. 9
63526 Erlensee
SV positions:
Landesgruppen-Zuchtwartin
Ortsgruppen-Zuchtwartin
Ausbildungswart - Paul-Werner Koch
SV positions:
Landesgruppen-Ausbildungswart
Leistungsrichter
Kennel:
von der Horloffquelle
Sportbeauftragter - Bernhard Hoffmann
Am Markt 2
65321 Heidenrod
SV positions:
Landesgruppen-Sportbeauftragter
Ortsgruppen-Vorsitzender
Ortsgruppen-Zuchtwart
Jugendwart - Thomas Kantyba

Vorderstr. 4
61130 Nidderau
SV positions:
Landesgruppen-Jugendwart
stellv. Ortsgruppen-Ausbildungswart
Beauftragter für Spezialhundeausbildung - Andreas Quint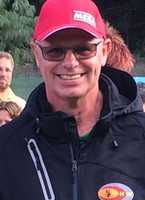 Mittelgewann 2
65474 Bischofsheim
Tel: 06144 6553, 0611 499252
Fax: 0611 499258
Mobil: 0171 7864497
LG 09 Hessen-Nord
Vorsitzender - Dr. med. vet. Wolfgang Lauber
Kinzigstr. 38
36043 Fulda
Tel.: 0661 402424
Fax: 0661 402426
Mobil: 0171 2851756
SV positions:
Landesgruppen-Vorsitzender
Landesgruppen-ID-Beauftragter
Körmeister
Zuchtrichter
Kennel:
von der Orangerie
Zuchtwart - Hermann Wahl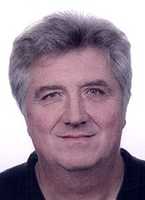 Lauterbacher Str. 33
36367 Wartenberg
SV positions:
Landesgruppen-Zuchtwart
Ortsgruppen-Vorsitzender
Kennel:
von der Burg Wartenberg
Ausbildungswart - Karl Deisenroth
Tel.: 06652 9110353
Fax: 03212 9110353
Tel. gesch.: 0661 6003288
Mobil: 0160 2457590
SV positions:
Landesgruppen-Ausbildungswart
Leistungsrichter
Kennel:
vom dunklen Zwinger
Sportbeauftragte - Irmgard Bröker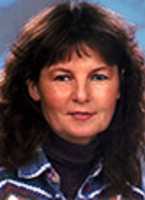 Zum Pfaffenstrauch 2
34355 Staufenberg
SV positions:
Landesgruppen-Sportbeauftragte
Leistungsrichterin Agility
Obedience Ringsteward
Kennel:
vom Kasseler Himmelsstürmer
Jugendwartin - Susanne Heckroth
Schulweg 4
36269 Philippsthal
Tel.: 06620 2819844
Mobil: 0162 2896633
SV positions:
Landesgruppen-Jugendwartin
HGH-Beauftragter - Heinrich Emmerich

Robert-Koch-Str. 13
35282 Rauschenberg
LG 10 Rheinland-Pfalz
Vorsitzender - Heinz Scheerer
Heister-Sturm-Str. 6
56357 Geisig
Tel.: 06776 729
Fax: 06776 951058
Mobil: 0171 4055152
SV positions:
Landesgruppen-Vorsitzender
Zuchtrichter
Körmeister
Zuchtwart - Christoph Ludwig
Oberstr. 4
56357 Gemmerich
Tel.: 06776 1828
Fax: 06776 958764
Mobil: 0170 2045446
SV positions:
Landesgruppen-Zuchtwart
Landesgruppen-Zuchtwertbeauftragter
Zuchtrichter
Körmeister
Kennel:
von der Zenteiche
Ausbildungswart - Tim Kramny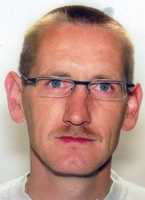 Augsbergweg 59
56626 Andernach
Tel. 02632 300498
Mobil: 0177 6808957
SV positions:
Landesgruppen-Ausbildungswart
Leistungsrichter
RH1-Richter
Sportbeauftragte - Regina Roland

Birkenstr. 3
56584 Rüscheid
Tel. 02639 9618391
Mobil: 0151 21733077
SV positions:
Landesgruppen-Sportbeauftragte
Landesgruppen-ID-Beauftragte
Jugendwartin - Sabine Kramny
Augsbergweg 59
56626 Andernach
Tel.: 02632 300498
Fax: 02632 308113
Mobil: 0160 8037741
SV positions:
Landesgruppen-Jugendwartin
Kennel:
von der Vierwindenhöhe
Beauftragter für Spezialhundeausbildung - Tim Kramny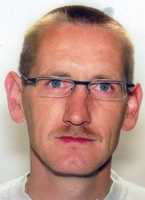 Augsbergweg 59
56626 Andernach
Tel. 02632 300498
Mobil: 0177 6808957
SV positions:
Landesgruppen-Ausbildungswart
Leistungsrichter
RH1-Richter
LG 11 Saarland
Vorsitzender - Helmut König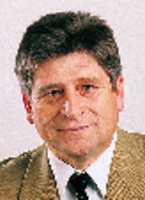 Steinackerstr. 74
66571 Eppelborn
Tel. 06881 896602
Mobil 0170 2405892
SV positions:
Landesgruppen-Vorsitzender
Leistungsrichter
Zuchtrichter
Körmeister
Zuchtwart - Werner Hartmann

Aschbachring 63
66127 Saarbrücken
Tel.: 06898 370374
Tel. gesch.: 06897 951140
Mobil: 0170 1838944
SV positions:
Landesgruppen-Zuchtwart
Ausbildungswart - Stephan Bentz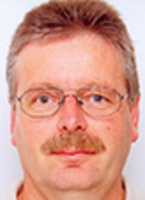 Konradstr. 4
66578 Schiffweiler
Tel.: 06821 692884
Mobil: 0170 5866193
SV positions:
Landesgruppen-Ausbildungswart
Leistungsrichter
Sportbeauftragte - Sarah Schumacher

Rebenstr. 38
66129 Saarbrücken
SV positions:
Landesgruppen-Sportbeauftragte
Kennel:
von der Wolfsbuche
Jugendwartin - Iris Gruhler
Leipziger Str. 18
66663 Merzig
Tel./Fax: 06861 790591
Tel. gesch.: 06861 9398416
Mobil: 0152 29777427
SV positions:
Landesgruppen-Jugendwartin
Beauftragte für Spezialhundeausbildung - Christine Zech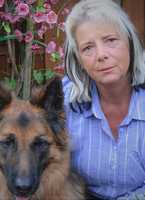 Peppenkamerstr. 14
66440 Blieskastel
SV positions:
Landesgruppenbeauftragte für Spezialhundeausbildung
Ortsgruppen-Zuchtwartin
Ortsgruppen-Ausbildungswartin
HGH-Beauftragte - Daniela Knapp
Saarlouiser Str. 39
66265 Heusweiler
Tel.: 0681 790343
Mobil: 0171 2819333
SV positions:
Landesgruppen-HGH-Beauftragte
Landesgruppen-Pressereferentin
stellv. Ortsgruppen-Vorsitzende
Ortsgruppen-Zuchtwartin
LG 12 Baden
Vorsitzender - Harald Hohmann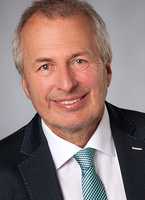 Schulstr. 71
75438 Knittlingen
Tel.: 07043 32678
Fax: 07043 33489
Mobil: 0171 2412414
SV positions:
Landesgruppen-Vorsitzender
Leistungsrichter
Zuchtrichter
Zuchtwart - Leonhard Schweikert
Im Mittelzellche 51
68753 Waghäusel
Tel.: 07254 8470
Mobil: 0172 6228353
SV positions:
Landesgruppen-Zuchtwart
Zuchtrichter
Körmeister
Ausbildungswart - Markus Schmitt
Speyerer Str. 12
76448 Durmersheim
Tel.: 07245 82027
Tel. gesch.: 07247 822970
SV positions:
Landesgruppen-Ausbildungswart
Leistungsrichter
Sportbeauftragter - Rolf Breunig
Sinsheimer Str. 26 a
74889 Sinsheim
SV positions:
Landesgruppen-Sportbeauftragter
Leistungsrichter
Leistungsrichter Agility
Jugendwart - Dennis Breunig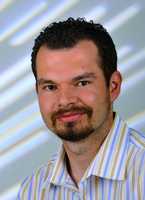 Sinsheimer Str. 26a
74889 Sinsheim
Tel.: 07261 9498605
Mobil: 0162 7773533
SV positions:
Landesgruppen-Jugendwart
Leistungsrichter Agility
Beauftragter für Spezialhundeausbildung - Helmut Hecker
Eugen-Bolz-Str. 19
75180 Pforzheim
Kennel:
vom St. Leoner See
LG 13 Württemberg
Vorsitzende - Christine Lasser
Sonnenrain 35
88630 Pfullendorf
Tel.: 07151 910131
Mobil: 0177 6496096
SV positions:
Vereinswirtschaftswartin
Landesgruppen-Vorsitzende
Leistungsrichterin
Zuchtwart - Hans-Peter Rieker
Steigstr. 35
73101 Aichelberg
Tel.: 07164 7361
Tel. gesch.: 07164 942310
Fax: 07164 130882
Fax gesch.: 07164 942333
Mobil: 0172 7305808
SV positions:
Landesgruppen-Zuchtwart
Zuchtrichter
Leistungsrichter
Körmeister
Ausbildungswart - Daniele Strazzeri
Aislingerstr. 63
89415 Lauingen
Tel. 09072 921278
Mobil: 0170 4075296
SV positions:
Landesgruppen-Ausbildungswart
Leistungsrichter
Kennel:
von der Donauvorstadt
Sportbeauftragte - Marianne Wetzel
An der Schießmauer 19
89231 Neu-Ulm
Tel.: 0731 88600
Fax: 0731 88601
Mobil: 0174 1923733
SV positions:
Landesgruppen-Sportbeauftragte
Leistungsrichterin Agility
Jugendwartin Silke Breitinger
Birkenweg 12 – 14
89143 Blaubeuren
Tel.: 07344 6685
Fax: 07344 8474
Mobil: 0160 90337645
SV positions:
Landesgruppen-Jugendwartin
Beauftragter für Spezialhundeausbildung - Albrecht Josenhans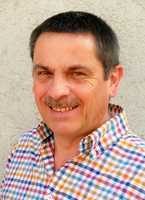 Jägerstr. 14
71032 Böblingen
SV positions:
Landesgruppen-Beauftragter für Spezialhundeausbildung
Ortsgruppen-Beauftragter für Spezialhundeausbildung
Kennel:
von der Böblinger Höhe
HGH-Beauftragter - Jürgen Henzler
Blättringer Str. 10
72488 Jungnau
Tel.: 07577 3114
Fax gesch.: 07571 762040
Mobil: 0171 8376319
SV positions:
SV-HGH-Beauftragter
Landesgruppen-HGH-Beauftragter
Kennel:
vom Schuaschderbua
LG 14 Bayern-Nord
Vorsitzender - Klaus Dworschak
Weißenburger Str. 19
91793 Alesheim
Tel.: 09146 838
Tel. gesch.: 09831 800623
Fax gesch.: 09831 800642
Mobil: 0163 7800623
SV positions:
Landesgruppen-Vorsitzender
Zuchtwart - Erich Bösl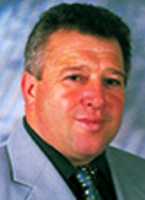 Kreither Str. 8
92421 Schwandorf
Tel.: 09431 2802
Fax: 09431 8390
Tel. gesch.: 09431 471411
Fax gesch.: 09431 471112
Mobil: 0171 8778689
SV positions:
Landesgruppen-Zuchtwart
Landesgruppen-ID-Beauftragter
Zuchtrichter
Körmeister
Kennel:
von der Piste Trophe
Ausbidlungswart - Egon Gutknecht
Grautalstr. 11
97737 Gemünden
Tel.: 09351 5199, 09351 4197
Fax: 09351 609497
Mobil: 0171 1706313
SV positions:
Landesgruppen-Ausbildungswart
Leistungsrichter
RH1-Richter
Sportbeauftragte - Sabine Janku